Stephen Ford will be archery hunting elk this year, his first hunting trip since his college days in Wyoming, taking a fast and light approach.  "The timing and prize package couldn't be more perfect," says Stephen.  We call this a bullseye!  Want to be next?  Sign up to win!
Bike Packing Trip
Stephen's primary outdoor activity is mountain and gravel riding.  Colorado is his next destination for a cycling adventure and an opportunity to put more of his new gear to work!  "I'm doing a 100-mile gravel race in Steamboat Colorado followed by a bike packing trip with San Juan Huts from Durango to Moab…I'm psyched to get out bike packing again!", says Stephen.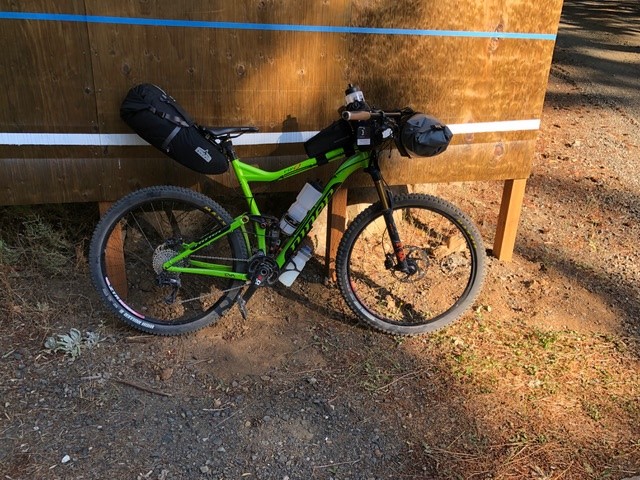 Favorite Gorge Outdoor Recreation
Mountain biking in Post Canyon is on top of Stephen's favorite outdoor recreation activities.  Stephen also enjoys gravel riding on the slopes of Mount Hood south of Mosier and in the Dufur areas.  As he has been preparing for the hunting season, Stephen has been enjoying getting to know the trails on Mount Hood. "The mountains are my favorite landscape. After living in the mountains for most of my adult life it would be difficult to live without them somewhere near on the horizon," says Stephen.
Wildlife
Keeping to the theme of the Wild Sweepstakes, we asked Stephen to share with us his more interesting encounters with wildlife. "I bumped into a black bear near Kingsley Reservoir on a remote gravel ride and then found 2 fresh piles of scat within a half-mile of the encounter. Felt bad about scaring the bear but it was pretty awesome to be in his romping grounds. I also watched a mountain line casually stroll down my driveway one morning as the sun was coming up. I'd heard the Stellar Jays going off so looked out to see what the commotion was and a large beautiful cougar was slowly walking down the driveway on his way towards Post Canyon," replied Stephen.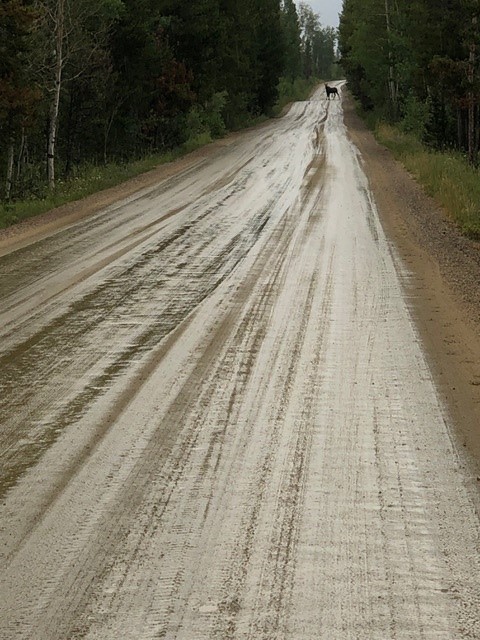 Shortt Supply
Brian and Karen Shortt have owned and operated Shortt Supply in Hood River for over 20 years. What started as a garage business in 1999 is now the premier running and outdoor store in the Columbia River Gorge.  Shortt Supply prides itself on being an integral part of the community. Donating footwear to youth, donations into all the regional school districts for athletic program support, and making donations to Helping Hands Women's Shelter, The Next Door, and the Fish Food Bank are just a few examples of their contributions.
"I have known Brian and Karen since shortly after arriving in Hood River and have always appreciated the care and professionalism they and their employees put in to every transaction I've ever had with them. I've never shopped in a store that cared as much about their customers as the Shortt's whether they are fitting you in the proper shoes for your adventure or the proper camping gear or clothing to keep you safe. Hood River is blessed to have such a great resource for their outdoor adventures." ~Stephen Ford

What Does Outdoor Recreation Mean to You?
Shortt Supply's mission is to support and advise you so that going outside and recreating is a great adventure. Your adventure is Shortt Supply's purpose. Stephen wraps up what outdoor recreation means to him, "Silence, escape from the comforts of home and bonding with nature and the creatures that inhabit the beautiful public lands that surround us in the PNW."
Congratulations Stephen! And thank you for sharing your photos with us!