Chrissy Bucrek and her family love to hike and camp during the summer and ski during the winter.  Backpacking is one of Chrissy's favorite outdoor activities, and she can't wait to put the backcountry prize package to good use for an upcoming backpacking trip.  Chrissy will be taking her husband to the Wallowas for his first backpacking experience later this month!
Columbia River Gorge Born & Raised
Chrissy was born and raised in the Columbia River Gorge and has appreciated Shortt Supply over the years.
I know that I can always get the gear I need without having to trek to Portland. Or wait for it to be shipped. It is pretty important especially when you need something ASAP. Not to mention the recommendations I get. They are always giving me great information and tips. One of my favorite places to go, period.
Chrissy's favorite natural landscape is the mountains.  She also enjoys the little things in life, including her latest encounter with backyard wildlife.  "During the insane heatwave, I turned on a sprinkler, and dozens of birds and bunnies came and sat under the water for hours…it was just a wonderful moment on a crazy day," says Chrissy.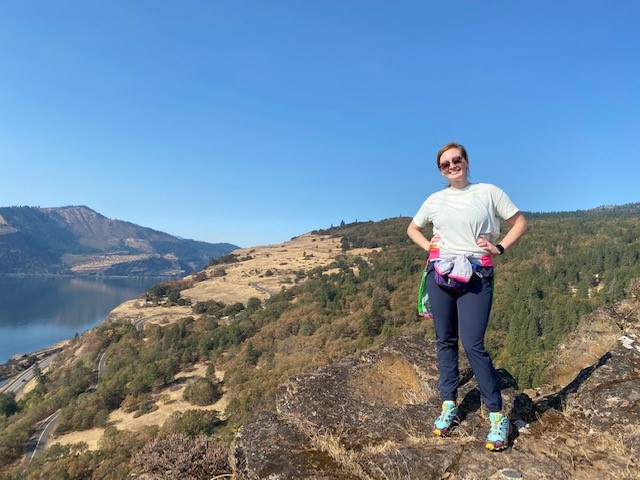 When asked what does outdoor recreation means to her, Chrissy replied, "It means connecting with nature and soaking in all the sights, sounds, and smells without the distraction of a screen."  Congratulations, Chrissy, and enjoy!