Jetboil
The Best Thing to Happen to Fire Since Wood.
Fast. Compact. Efficient.

In 2001, Dwight Aspinwall and Perry Dowst revolutionized backcountry cooking by creating a fast, compact and efficient stove unlike anything the world had ever seen—the first-ever Jetboil. And our engineers have been following in their footsteps ever since, relentlessly pushing the limits of what's possible by inventing technologies that continue to redefine the industry.
We build super-dependable stoves & systems that pack light, set up quick, and achieve rapid boils in minutes. Plus they have the unrivaled power and control you need to go gourmet from basecamp to summit and everywhere in between.
By increasing the surface area of the bottom of the pot, FluxRing technology makes it possible to heat a conveniently shaped vessel with extremely high efficiency. Quick to set-up. Quick to pack-up. No loose parts. Jetboil cooking systems save pack space and make storage and transportation a breeze.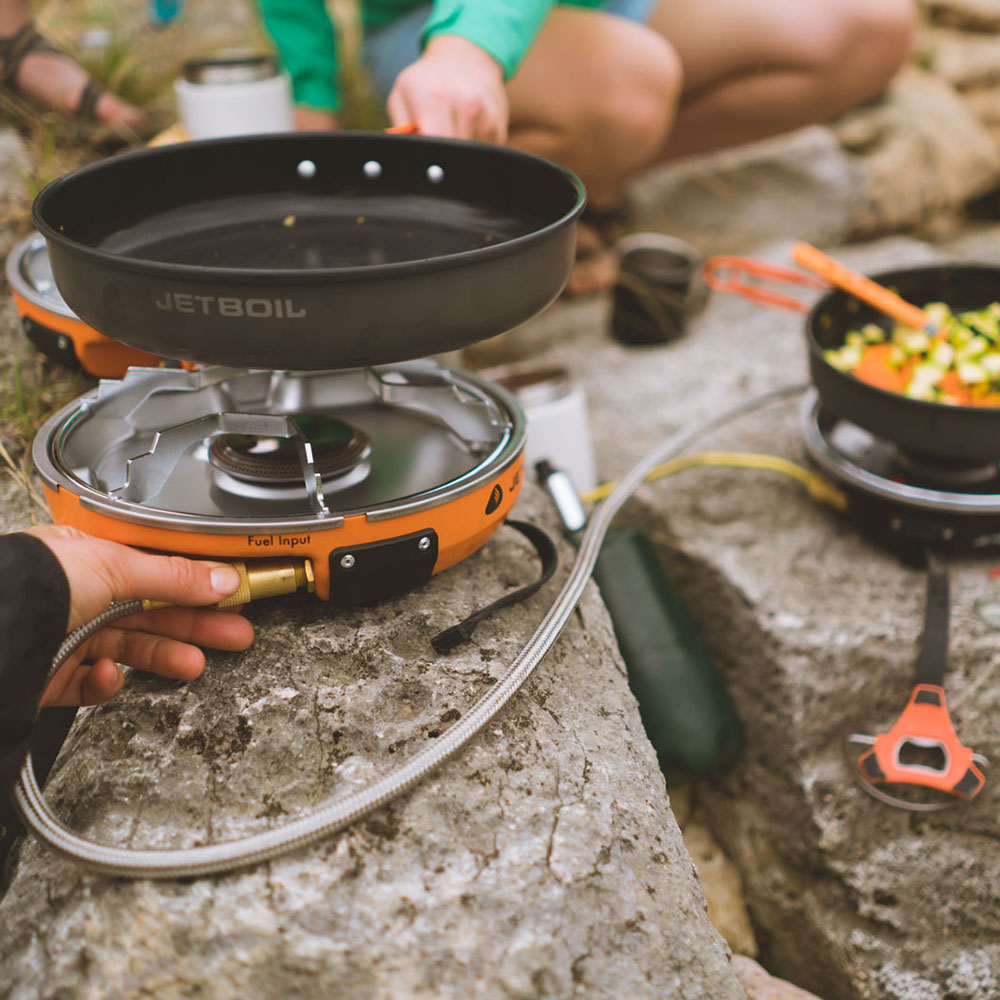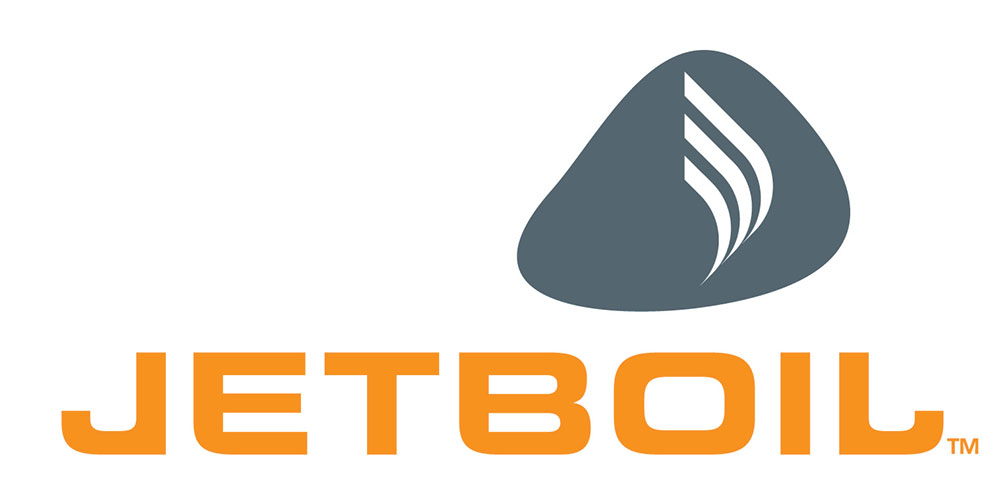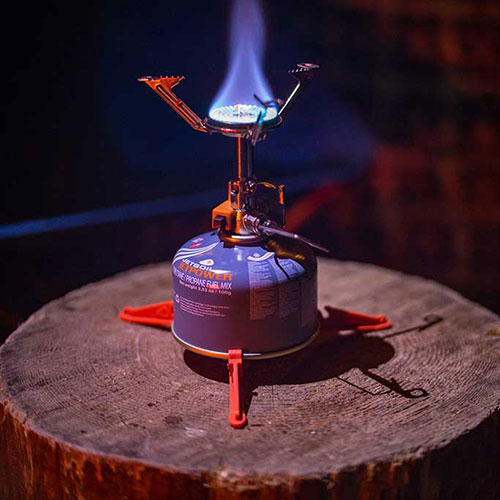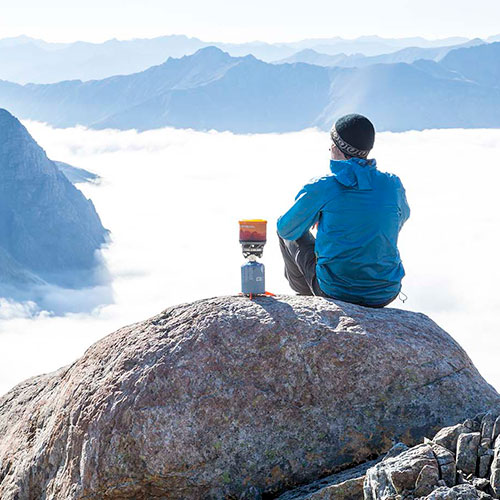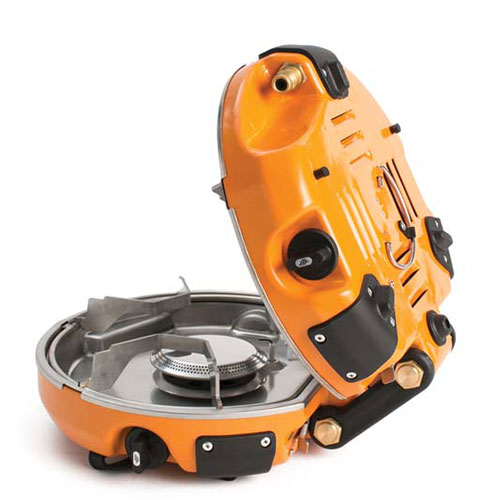 The Genesis Basecamp System is the ultimate all-in-one backcountry cooking system, stowing neatly into itself and then fitting snugly into the durable travel bag. In one fell swoop you can pick up the regulated Genesis stove, 5-liter FluxPot, and Fry Pan—everything you need to set a new benchmark for basecamp cooking.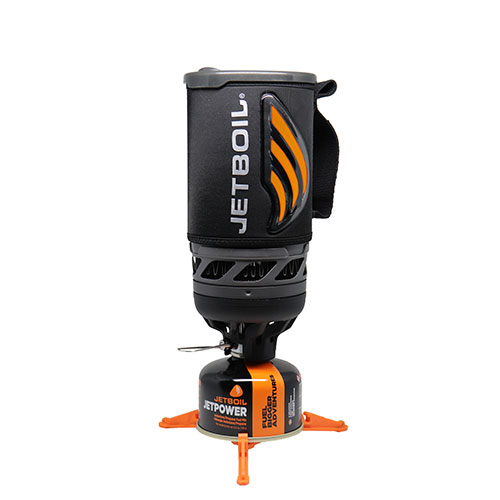 Blistering boil times come standard on our industry-leading Flash. By modeling the combustion and selecting materials to optimize efficiency, we were able to create the fastest Jetboil ever—cutting a full minute off our best boil time.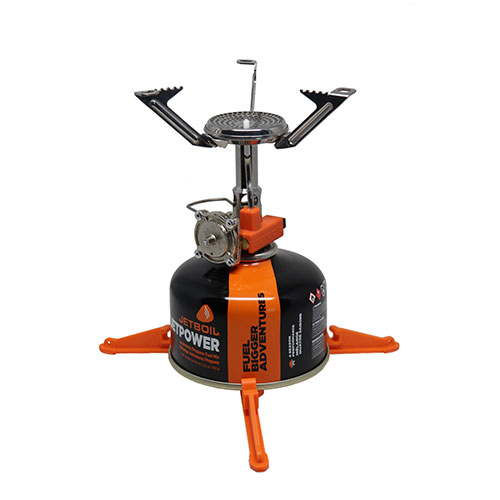 Pack it up, pack it in. This ridiculously versatile and compact stove weighs in at a meager 3.3 oz. But lucky for you, it still packs enough punch to quickly reach a rolling boil, and the four-turn regulator valve gives it a soft enough touch for sautéing greens or simmering sauces.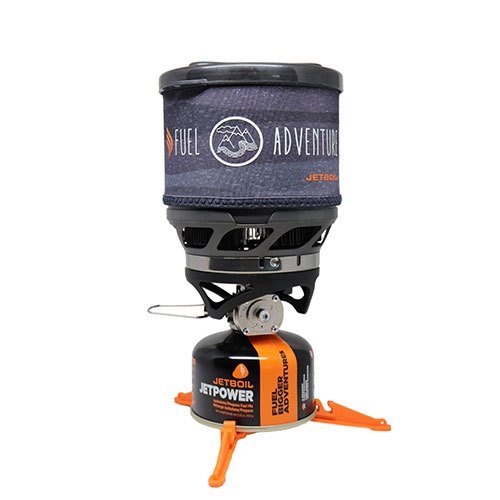 Built with just you in mind, the MiniMo combines our tried-and-true efficiency and versatility with a convenient form factor. The metal handles and redesigned cooking cup—optimized for a low spoon angle—make it the perfect vessel for personal cooking and eating.